An On-Demand Web-Based Compliance Solution
Compliance Mapper™ is a tool specifically developed to solve the problem of paper based compliance challenges. It enables you to instantly create bi-directional links between your policies and procedures and the standards, regulations and best practices that directly affect your business.
Compliance Mapper™ presents a powerful and intuitive correlation between the effectiveness of the controls you've selected and solid documentation of how they're actually being used. It also provides an interface through which you can correlate strengths and weaknesses within the best practice frameworks that you adopt to build out those controls. Make a change to policies and procedures and instantly see the impact on standards, regulations and best practices. Or, if there is a change in the regulation, instantly see the impact on your policies and procedures. Connecting these dots and clarifying the relationships allows you to cover key areas of potential risk and to focus on areas in need of critical attention.
Compliance Mapper Requires No Mapping Training and Can Be Easily Integrated Into Existing Frameworks.
Compliance Mapper's linking technology instantly creates multi-directional relationships via an easy-to-use interface. This allows organizations to quickly organize and modify multiple sets of data while inheriting linked properties and attributes. This cannot be achieved by traditional methods. List of Features
Having the ability to amalgamate compliance into logical and manageable areas and create an integrated compliance management framework that can be adjusted as operational environments change, and new requirements come into force, is a powerful and manageable way to stay in control.
Now Your Compliance Landscape and Organization Strategy Can Be Easily Monitored, Measured and Managed
Mapped Combined Assessment Report


Mapping/Relationship report across multiple standards regulations and best practices to show applicable relationships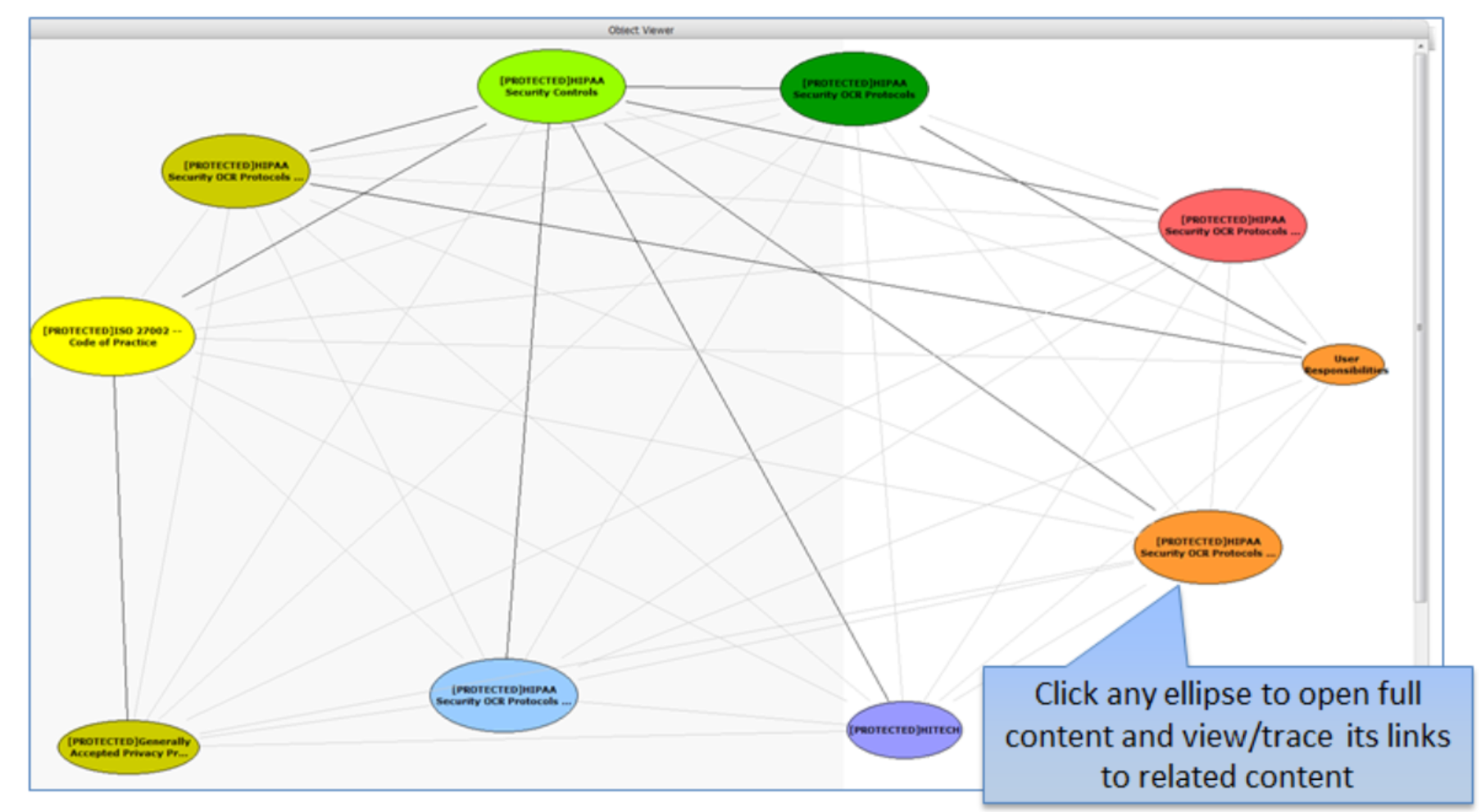 Graphical Links Mapping Report generated reports to see the relationship between multiple standards, regulations and best practices. Dark lines represent direct links whereas lighter lines depict in-direct links